FAQ entry
Keywords: all, install, Open General, Windows 10,
I try to install Open General on Windows 10, but I can't. Would you help me, please?!
Don't panic, there is a way to install Open General to your machine running Windows 10. You should understand, Open General is a small hobby project, we can't afford to register this game as a recognized application. That's why the Windows Defender SmartScreen will complain when you run the All-in-One Installer first time.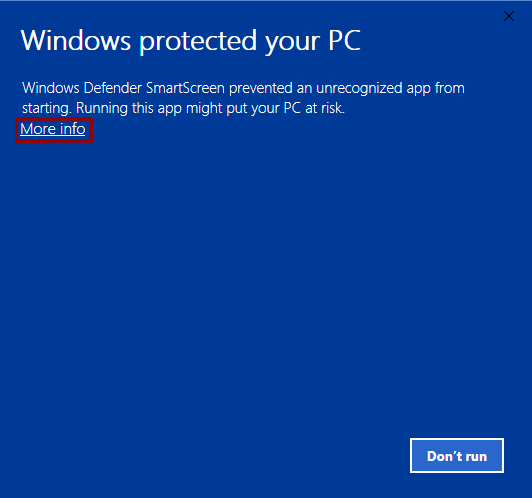 Please click on the "More Info" link, then you get this dialog: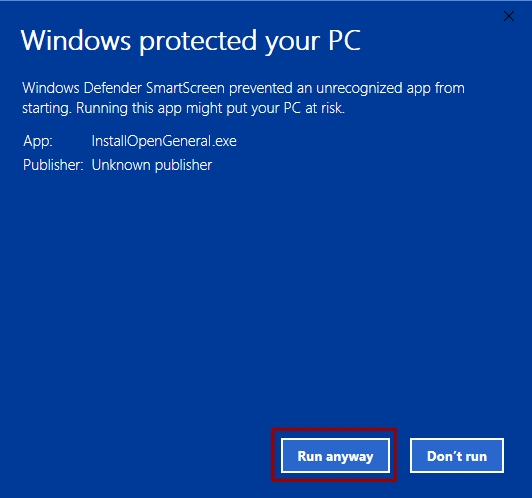 Now click on the "Run anyway" button, and you are able to install Open General.
The update packages of the game and appendicies are not executable files but simple ZIP compressed packages, you can download and unpack them without any further security warnings.
If you have to rerun the full installer again, you shouldn't make through this security warning procedure, Windows 10 will add Open General as an exception.